Thanks to the generosity of our donors and grant process, we were able to provide $1,244,982.57 in equipment and program support to BRHC in 2020. Our heartfelt thank you for your ongoing support to the Foundation and helping us achieve our mission "to raise funds to support healthcare needs in the regional community".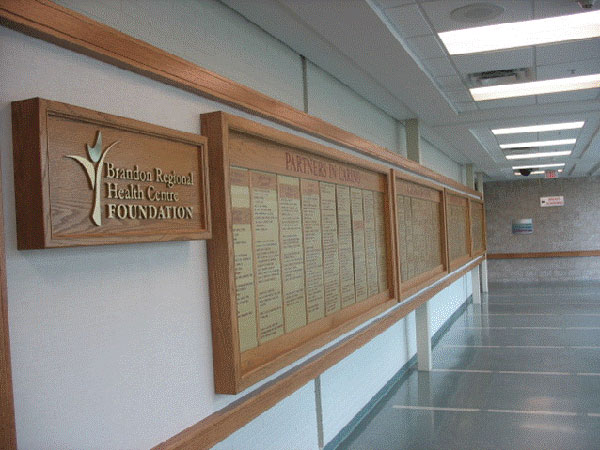 Equipment & Program Support in 2020
AED
Air Mattress toppers (7)
Air Mattresses (3)
Baby Bassinet (4)
Bath seats with back support
B-Braun Syringe Pumps and anaesthesia (2)
Bedside tables (2)
Cardiac Monitors (6)
Cast cutter and vacuum
Cataract Surgical Tray
Commercial Grade Washer & Dryer
Cryosurgical unit
Door Mural (CGP)
Doppler (2)
Dual Chamber Blanket Fluid Warmer
Electric Bed with percussion & turn assist
Endoscopy Tower printer
Endoscopy Video Processor Tower (2)
Exam stools for maternity (12)
Expressed breastmilk fridge
Fabian CPAP (NICU)
Glidescope and Blades
HD Monitor Screens (5) in OR
Holter Monitors (4)
Hookless Curtains
Hover Jack with mattress and cart (2)
Infant Scale
iPads
Irrigation & Aspiration handles (12)
Lafuma Chairs (6) for NICU
Murray House linens, coffee machines, etc.
Neopuff T piece standalone resuscitator
Noise Reader
Oxygen Blenders (5)
Patient Monitors
Patient ceiling lift (5) for ER
Patient recliner (5)
pH Probe Recorder
Phototherapy Blanket (2)
Phototherapy lights
Portable Ultrasound (3)
Rectal Thermometer (5)
Refreshments for Palliative Care Family
Small Milk Fridge (maternity)
Sorrento Chairs (4)
SPIN
SPIN – Youth Wellness Day
Stretchers (5)
Stryker Beds (3)
Syringe pump for enteral feeding (2) NICU
Temporal Thermometer (10)
Toys for Pediatric Unit
Transcutaneous bilirubin meter
TV and wall brackets (6) for maternity
V500 Ventilator Conversion Kit
Volunteer Vests and Therapy Dog Scarves
WMCC Treatment/Wait Room Furniture
West Atrium Waiting Room Furniture
Yellow Fin Stirrup Set
Zoll Defibrilator trainer (2)
Pumps for Life Campaign
2020 saw us kick off our latest capital campaign—Pumps for Life. BRHC has 360 infusion pumps that have reached end of life and need to be replaced. As part of a Provincial replacement project the Foundation has agreed to purchase these replacement pumps at a cost of $900,000.
An infusion pump is used in all areas of healthcare. Staff use these pumps to deliver intravenous fluid whether it is medication, blood transfusions, chemotherapy agents, fluid replacement and special feeding.
As is always the way of our supporters you have embraced our campaign and we are well on our way to meeting this target. At our year end we were already looking at a campaign balance of $586,547.04 Thank you for helping us help healthcare at the Brandon Regional Health Centre.