Thanks to the generosity of our donors and grant process, we were able to provide $1,610,236.03 in equipment and program support to BRHC in 2021. Our heartfelt thank you for your ongoing support to the Foundation and helping us achieve our mission "to raise funds to support healthcare needs in the regional community".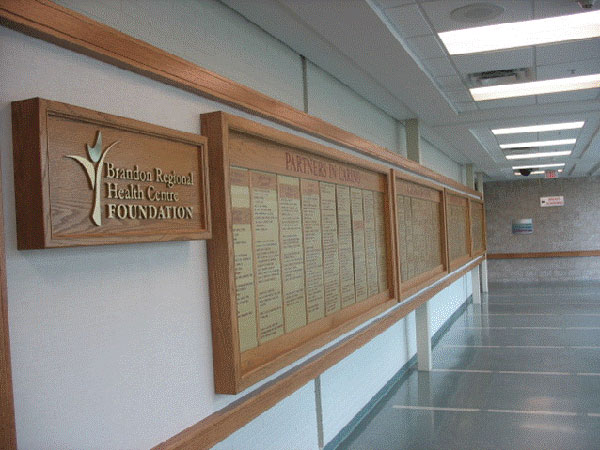 Equipment & Program Support in 2021
Air Compressor for AER – Endoscopy
Apollo High Fidelity Simulation Mannequin for Clinical Education – Adult & Pediatric
Atrium Furniture
Bladder Scanner for A2
Bladder Scanner for ER
Blanketrol Hypo/Hyperthermia heating system for ICU
Blanketrol Hypo/Hyperthermia heating system for ER
Ceiling Lift for 400 Medicine
Code Carts x 5 
Commercial Washer & Dryer for CAP
Endoscopy portable tower printer
ERIK kits
Family Room Furniture 300 Surgery
Health Checks Wellness Expo
Heliox switch and set up for 8 ventilators
Humidifiers for 8 ventilators
Infusion Pumps
Ipad for patient & family contact – Parkland Mental Health
Isolation carts x 6 for ER
Medicine Wheel Rug
Mood Disorders Peer Group
MRI compatible syringe pump
NICU Omnibed
Pediatric pulse oximeter
Permobile power wheelchair for therapy services
Portable pulmonary function testing
Stimpod peripheral nerve stimulator kit x 2
Stretchers for GI x3
Suction regulators x 100
Surgical scrub sinks for the OR x 3
Zoll Defibrillator trainer x 2
Pumps for Life Campaign
2020 saw us kick off our latest capital campaign—Pumps for Life. BRHC has 360 infusion pumps that have reached end of life and need to be replaced. As part of a Provincial replacement project the Foundation has agreed to purchase these replacement pumps at a cost of $900,000.
An infusion pump is used in all areas of healthcare. Staff use these pumps to deliver intravenous fluid whether it is medication, blood transfusions, chemotherapy agents, fluid replacement and special feeding.
As is always the way of our supporters you have embraced our campaign and we are well on our way to meeting this target. At our year end we were already looking at a campaign balance of $586,547.04 Thank you for helping us help healthcare at the Brandon Regional Health Centre.