Under the Tree of Lights Campaign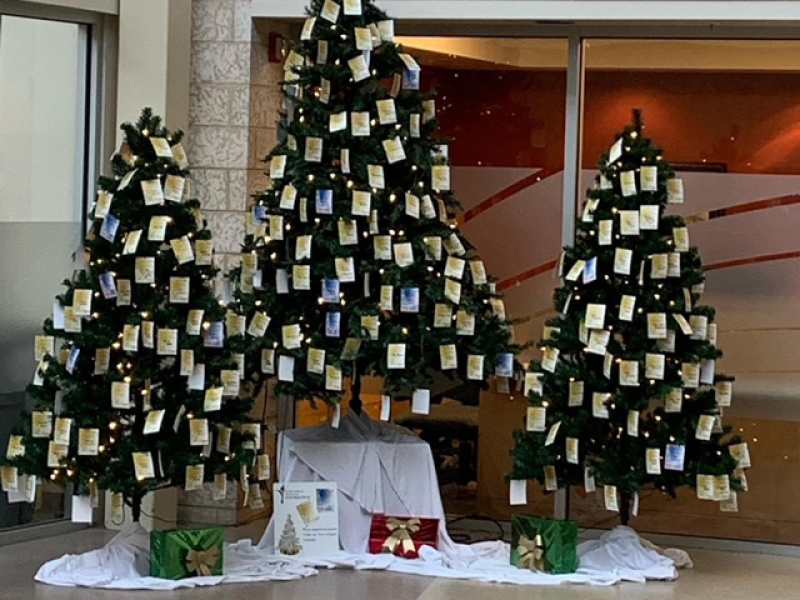 The annual "Tree of Lights" fundraiser is a wonderful and heartfelt way to remember and memorialize a loved one, or to honour someone special!
With a minimum $15 donation, a personalized tag will be placed on the "Tree of Lights" tree in the atrium of the Brandon Regional Health Centre in memory or in honour of a loved one. A light will also be placed on one of the beautiful evergreens located just outside the entrance of the Brandon Regional Health Centre.
The Tree of Lights Campaign was introduced in 1994 and each year allows the BRHC to submit a "wish list" of gifts. The 2021 Campaign allowed us to gift the hospital with a ceiling lift for the 400 medical unit, 3 specialized stretchers for the Endoscopy unit and new furniture for the patient/family waiting room on 300 surgery.
For more information about donating to this year's Tree of Lights Campaign, contact the BRHC Foundation Office at 204-578-4227 or info@brhcfoundation.ca